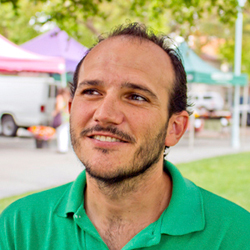 Get ready for summer eats!
This month brings leafy greens, stone fruit, berries, summer squash, peppers, and more. You'll also find honey, fresh seafood, stuffed buns, and more.
Get Directions
Irvington Farmers' Market
4039 Bay St., Fremont, California
Additional Information
Street parking available on Trimboli, Bay St, and Irvington.
Please do not park at the Monument Shopping Center lot.