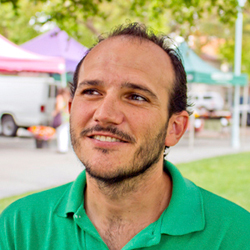 Best of the fall is here
The market is filled with new seasonal produce, flowers, baked goods, and specialties of all kinds. We will be CLOSED on 11/29.
Irvington Farmers' Market
4039 Bay St., Fremont, California
Additional Information
The Irvington Farmers' Market will be CLOSED for the day on 11/29. Street parking available on Trimboli, Bay St, and Irvington. Please do not park at the Monument Shopping Center lot.