Beyond The Market
A video series created to highlight farmers, products, and recipes!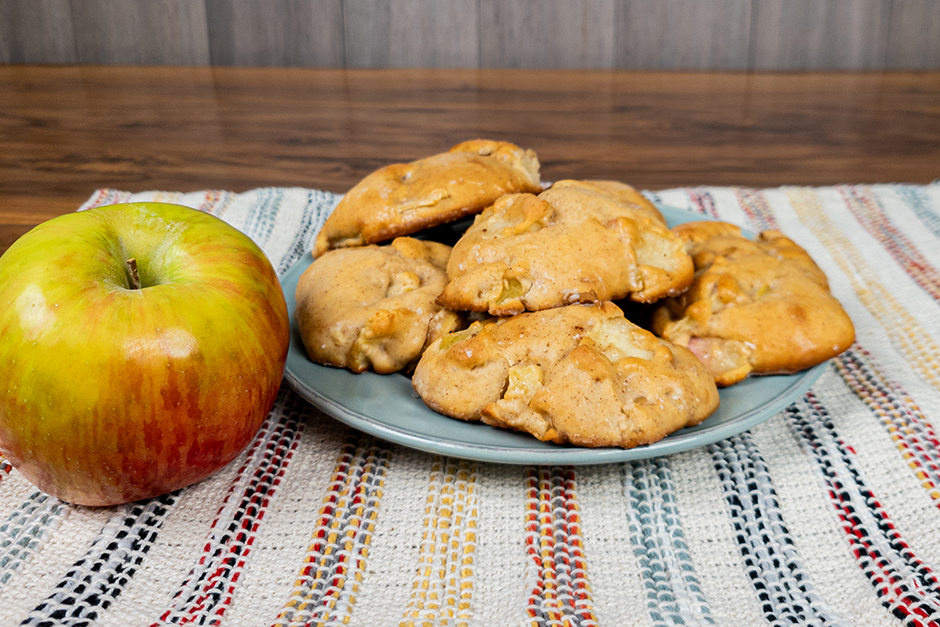 A sweet delight that's fun to make with the whole family, try our delicious recipe for farmers' market Apple Fritters! We're putting a healthier spin on these yummy breakfast treats by oven baking them for a light, fluffy donut without the fryer.
Chef Andrew tries a few different apple varieties on the quest to find the best apple for our fritters, and then shares some kid-friendly tips for chefs of all ages to safely make this recipe! Apples are at their peak in the fall, with farmers bringing them to the market through the winter months. Explore all the many varieties at your local farmers' market to discover your favorite apple, then join us in the kitchen!
Bring this QR to the Info booth for $3 off your ingredients!
More Videos
| Video Title | Season |
| --- | --- |
| Quick Instant Pot Bavette Tacos | Fall, Winter, Spring, Summer |
| Salsa Verde | Summer |
| A Tour of Stepladder Ranch & Creamery | Spring, Summer |
| Homemade Sriracha Hot Sauce | Summer |
| From Farm to Market with Lujan Farms | Summer |
| A Visit to Pescadero's Blue House Farm | Fall, Winter, Spring, Summer |
| Kid Friendly Egg Scramble | Fall, Winter, Spring, Summer |
| Air Fryer Thai Inspired Brussels Sprouts | Fall, Winter, Spring |
| Farmers' Market Air Fryer Pizza Challenge | Fall, Winter |
| Microgreens Slaw | Fall, Winter, Spring, Summer |
| The Family Behind Sunrise Nursery | Fall, Winter, Spring, Summer |
| Becoming a California Bee Keeper: Miss Bee Haven Honey | Fall, Winter, Spring, Summer |
| An Inside Look with Medina Berry Farms | Spring, Summer |
| Alhambra Beef & Pears: Raising Grass Fed Beef in the Bay Area | Fall, Winter, Spring, Summer |
| Super Duper Microgreens: Backyard Farm in the Heart of the Bay Area | Fall, Winter, Spring, Summer |