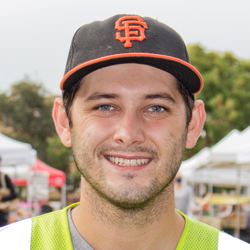 Fantastic summer produce is arriving!
Fill your market bags with leafy greens, berries, stone fruit, peppers, green beans, and more this month. Also find root veggies, seafood, meats, flowers, and baked goods to enjoy.
Get Directions
Danville Farmers' Market
205 Railroad Ave., Danville, California
Additional Information
Brought to you in partnership with the Town of Danville.
Parking is available in the adjacent lot and on the street.