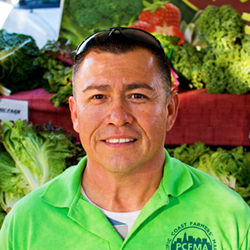 Summer brings delicious produce!
The market is filling up with summer squash, berries, cucumbers, peppers, peaches, apricots, and much more.
Get Directions
Concord Farmers' Market
2175 Willow Pass Rd., Concord, California
Additional Information
Located in Todos Santos Park, the Concord Farmers' Market is brought to you in partnership with the City of Concord.
Parking garages located in proximity to the farmers' markets.