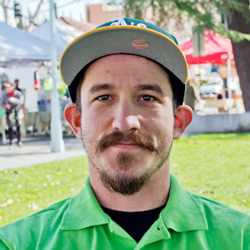 We love Spring at the market!
Come down to the park and pick up your fresh fruits and veggies for the week.
Concord Farmers' Market
2175 Willow Pass Rd., Concord, California
Additional Information
Located in Todos Santos Park, the Concord Farmers' Market is brought to you in partnership with the City of Concord.
Parking garages located in proximity to the farmers' markets.
The Thursday farmers' market is currently closed.