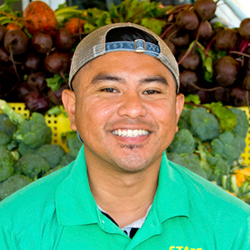 Fresh spring produce now arriving!
Check out the tasty produce that's arrived at your farmers' market, fresh from the farm. Grab some leafy greens, strawberries, fresh eggs, artisan cheeses, and decadent baked goods..
Divisadero Farmers' Market
1377 Fell St., San Francisco, California
Additional Information
Located in the DMV parking lot with street parking on Baker or Fell St.
Please do not park in the Falletti Plaza parking lot located on Broderick St.