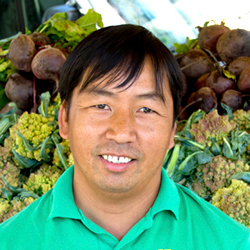 All the best summer produce is here now!
Find summer squash, stone fruit, berries, peppers, leafy greens, and more. You'll also find fresh oysters, baked goods, hot corn and potatoes, and other foods.
Get Directions
Vallejo Farmers' Market
400 Georgia St., Vallejo, California
Additional Information
Brought to you in partnership with the Central Core Restoration Corporation.
Paid parking available on nearby streets and several surrounding lots.