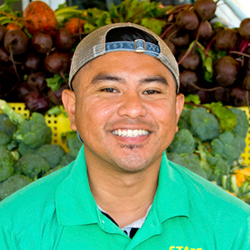 Fall has arrived!
Check out the new seasonal produce that's arrived at your farmers' market!
Divisadero Farmers' Market
1377 Fell St., San Francisco, California
Additional Information
The Divisadero Farmers' Market will be CLOSED for the day on 11/29.
Located in the DMV parking lot with street parking on Baker or Fell St.
Please do not park in the Falletti Plaza parking lot located on Broderick St.